General business management
Next programme starts
March 2020
Programme type
Personal development
Registration deadline
31 Oct 2019
Programme overview
The Hanken Executive MBA is a part-time two-year executive programme in English offered in Helsinki, Finland. The programme is internationally accredited with a triple-crown (AMBA, AACSB, EQUIS) accreditation.

With a Hanken Executive MBA, you will gain insights and tools to make an impact in any business setting. The programme enables you to strengthen your strategic decision-making and leadership skills, equipping you to create value for yourself, your organisation and you customers, as well as other stakeholders. We believe in the strength of dialogue, face-to-face interaction and relationships. We recognise the individual in a group, our groups are small and our faculty and experienced lecturers are strongly dedicated to our programme.
Content & structure
The programme starts March 2020 and has 25 live modules held approximately every 3-4 weeks. The modules are 3 days in length each and are held Wednesday-Friday from 9 am to 5 pm. One programme module takes place abroad (travel and accommodation expenses are not included in the programme fee). The Hanken Executive MBA programme is structured around a few key topics:
Strategy & leadership
With the help of the modules in strategy and leadership you will improve your ability to identify ideas of strategic importance and to act on them. The leadership development sessions will support participants' personal development process throughout the entire Executive MBA programme. By continuously challenging participants to uncover new insights, the sessions aim at preparing participant's for demanding leadership situations and enhancing their critical leadership skills and capabilities. You will also gain an increased understanding of change and how to manage and drive change in complex and competitive business environments.
Programme modules include strategic thinking, strategic leadership, strategic HRM, change leader, leadership development sessions: throughout the programme, industrial and corporate change, global perspectives and innovation management, work and leadership in the global economy, communication skills and individual development project.
Service business and innovation
Hanken school of economics is a forerunner in services management.The modules in service and solutions will provide you with insight of transforming your business from a product oriented to a solutions oriented business – always keeping the customer at the centre of your business model.
Programme modules include service business approach, customer-oriented business models, service innovation and service and relationship oriented sales.
Finance & controlling
Any person with aspirations for a position in top management needs to understand the numbers behind operations and to put them into a bigger context. In the modules on strategic finance and controlling you will gain insight of key figures and how to interpret them, pricing strategies, how to apply sound and sustainable financial solutions to your business, as well as systems to control you business.
Programme modules include financial management, wealth management, corporate finance, value based management, financial intermediation & risk management, macroeconomics, microeconomics, financial accounting & acquisitions, management accounting, management control systems and incentive systems.

Sustainable business in a global context

Learning how to merge individual business activities into a larger context, where international competition, sustainability and corporate social
responsibility influence your organisation is vital.

Programme modules corporate social responsibility, business analytics, strategic foresight & scenario planning, digitalisation of business, supply chain management, strategic corporate branding, intellectual property rights and micro- and macroeconomics.

Who the programme is for
The programme is for managers and top talents who are highly motivated to challenge themselves and dedicate time to develop. The programme criteria are minimum a bachelor's degree​, at least 5 years of relevant professional experience​ and a high level of proficiency in English​.

Your current position could be manager​, executive​, senior expert​, entrepreneur​ or top talent.

A diverse group is our aim as experience has shown that a more diverse group increases in-group learning. A higher level of diversity broadens the bases for discussions and increases the variety of perspectives.

Hanken EMBA participant quick facts

Average participant age 41 years
Average years of working experience 17 years
60 % male and 40 % female
10 nationalities
Industry sectors: Tourism, Energy, IT, Telecom, Manufacturing, Chemicals, Mining, Marine Technology and Media
Job functions: General Management, Sales, Marketing, Finance, Consulting, Legal, HR, Operations
Educational backgrounds: Tourism Management, Architecture, Law, Engineering, Technology, Business Administration and Media.
Benefits & value
The Hanken Executive MBA provides you and your organisation with new perspectives, improved understanding and the means to develop the ability to tackle key challenges in business both today and tomorrow. The Hanken Executive MBA programme is designed to help you create value for yourself, your organisation and your customers, as well as other stakeholders by becoming a better strategic decision maker and leader. We provide you an opportunity to develop new insights of your business context, to enlarge your influence in your organisation and business network, and to improve your capacity to achieve results and to make an impact of strategic relevance.


Benefits for you as an Individual
High standard modules with world class faculty and experienced lecturers
A journey of learning and sharing with ambitious MBA peers
Engaging dialogue where you and your peer students play an important role
A flexible part-time programme with daytime classes allowing for work and family commitments
You will gain a globally accredited diploma, knowledge about key business areas and processes and the capacity to make strategic business decisions. You will also improve your skills and competences to analyse challenges and find solutions to them, to lead, develop and engage others. You will increase your capability to share insight and drive change and gain a business network for life.
Benefits for Your Organisation
Managers and top talents that excel and gain new motivation through an internationally accredited programme
A colleague

with improved strategic decision-making skills
with strengthened motivation
who can introduce fresh ideas, concepts and tools to the workplace
who has become a better leader and manager
who can connect you to a broader and deeper variety of influential business contacts
who can apply team/consultancy projects to your company

How to apply
Application and selection process
Step 1: Application
To apply to the programme, you must submit a complete application to the Hanken Executive MBA office before the deadline. You will receive an acknowledgement that your application and the references have been received.

Step 2: Interview
If you are short-listed, you will be invited for an interview held in English. You are required to bring your original degree certificates and transcripts to the interview. Please note that being selected for an interview does not guarantee admission to the programme.
Step 3: Admission decision
A careful selection of candidates is conducted and the final admission decision is taken by the Dean of Executive Education at Hanken where after all applicants will be informed.

Step 4: Confirmation of participation
The selected applicants receive an offer of participation and a contract. A selected applicant confirms participation in the programme by returning the signed contract.
Price
Early Bird rate € 32 000 + VAT until 31 October 2019. The price excludes an additional € 2 500 Euro + VAT for material.
Admission requirements
To be eligible for the Hanken Executive MBA programme, you must fulfil the following requirements:
Bachelor's degree or higher in any field
A Bachelor's degree, in any field, is required for admission to the programme. However, if you do not hold a Bachelor's degree, but you fulfil all other requirements and have a strong professional background, please contact the EMBA office for further information.

A minimum of five years of relevant professional experience
The Hanken Executive MBA programme is designed for experienced professionals. The participants in our programme have an average of 13 years of professional experience. The professional experience will be judged from case to case.

High level of English proficiency
A high level of spoken and written English proficiency is required as the programme is conducted in English. The level of written English proficiency will be evaluated based on the application form and the oral proficiency demonstrated during the interview.
In addition, we expect you to meet at least one of the following criteria:
You are in a managerial position; in charge of leading people, complex projects or entities
You are an experienced senior expert, with responsibility for large entities, and want to broaden your expertise
You are an entrepreneur with an established business
You are a top talent with a solid track record of exceptionally high performance (in career development, studies, etc.) and strong recommendations
Meeting these minimum admission requirements does not guarantee admission to the programme, but allows you to be invited for a personal interview and be considered in the further selection process.
Selection criteria
We select a maximum of 30 experienced and talented professionals, who wish to become better strategic leaders and decision makers.
Selection is based on a combination of the applicant's professional experience, educational background, leadership potential, interpersonal and cultural skills as well as motivation.
We highly value a willingness to learn from others in the Executive MBA group and the ability to share your own knowledge and experience. Employer and family support is also of significance. Fluency in spoken and written English is essential as the programme is conducted in English.
Each new group of Executive MBA participants is carefully selected by the EMBA staff. We try to select a heterogeneous group of people. A more diverse group increases in-group learning as the diversity broadens the bases for discussions and include different perspectives.
Faculty
The Hanken Executive MBA modules are facilitated by dedicated Hanken faculty and experienced and renowned lecturers at the forefront of their respective fields, along with visiting top-level corporate and academic experts. By combining insights from both academic experts, company representatives and participants, we ensure a natural dialogue between academia and business.

Below you will find a selection of our experts in the Executive MBA programme.
Strategy and Leadership
Janne Tienari, Mergers and Aquisitions
Professor, Hanken School of Economics
Mats Ehrnrooth, Stategic HRM
Associate Professor, Hanken School of Economics
Patrick Furu, Strategic Leadership
Adjunct Professor
Peter Zashev, Leadership Development
Adjunct Professor & Program Director at Hanken & SSE Executive Education
Liisa Välikangas, Global Perspectives on Innovating Management
Professor, Hanken School of Economics
Service and Solutions
Christian Grönroos, Service Business Approach
Professor Emeritus, Hanken School of Economics
Paul Viio, Evli Assistant Professor in Selling and Sales Management, Hanken School of Economics
Pekka Helle, Co-Creating for Value
Founder, Growth Cliniq
Kaj Storbacka, Market Innovation
Professor, University of Auckland Business School, Graduate School of Management
Tore Strandvik, Sense Making of Market Disruptions
Professor, Hanken School of Economics
Strategic Finance and Accounting
Timo Korkeamäki, Corporate Finance
Pentti Professor of Finance, Hanken School of Economics
Minna Martikainen-Peltola, Financial Accounting and Acquisitions
Professor, Hanken School of Economics
Henrik Palmén, Finance
Senior Lecturer, Hanken School of Economics
Anders Tallberg, Management Accounting and Digitalisation of Business
Senior Fellow at Hanken & SSE Executive Education
Pontus Troberg, Financial Accounting
Professor, Hanken School of Economics
Processes and Enablers
Johanna Gummerus, Branding
Associate Professor, Hanken School of Economics
Roger Wessman, Macroeconomics
Economist
Topi Miettinen, Microeconomics
Professor, Hanken School of Economics
Martin Fougere, Corporate Social Responsibility
Associate Professor, Hanken School of Economics
Nari Lee, Intellectual Property Rights
Professor, Hanken School of Economics
My Hanken EMBA experience
Meet some of our alumni and hear what they have to say about the Hanken Executive MBA programme.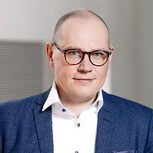 Aki Temmes
Senior Vice President at UPM Timber, UPM Ltd
"Hanken EMBA gave me very valuable overview of business management as such. It covers all important aspects of being a successful leader. Based on that knowledge I gained in EMBA, I feel that I am much more prepared also to take the next steps in my career development."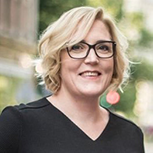 Monika Liikamaa
Co-Founder and Chair at Enfuce Financial Services
"The Hanken EMBA has supported my career development in many ways. I got the clarity of what I want to become. I wanted to become a Managing Director and/or entrepreneur. Now I am both! Anyone who has the possibility to do an EMBA should do it. It takes a lot of work, but it gives a lot. I highly recommend it."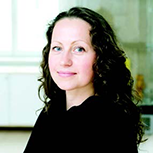 Natalia Goldberg
CEO at Forenom Russia
"Completing the Hanken EMBA programme was a valuable investment in my career development. My expectations for the programme were not only met, but greatly exceeded. I can strongly recommend the programme and have already done so to many of my colleagues. Joining Hanken EMBA was one of the smartest decisions I have ever made."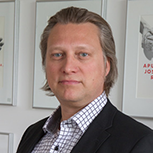 Pertti Saarela
Executive Director at Finnish Red Cross, Oulu District
"I have worked in management positions during my whole career. The Hanken EMBA programme is a perfect fit for persons in managerial positions wishing to gain more self-confidence and leadership skills. The programme gives you insights about processes and tools needed in any business settings ensuring the next step in your career."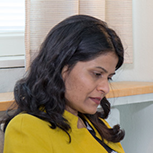 Rashmi Kasat-Majakorpi
Vice President, Head of Digital Business Development at Metso
"When I joined Hanken EMBA program, I came here with an aspiration that I'm going to become a better business leader. I never for a moment thought that it is going to have such a powerful impact on my entire life. It has been a life- changing EMBA programme, I fully recommend it!"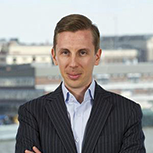 Rasmus Roiha
Managing Director at Finnish Software Entrepreneurs Association
"The programme was a great boost to my self-confidence and career development. I warmly recommend the Hanken EMBA programme for highly motivated individuals with managerial experience looking to develop themselves."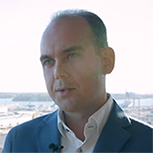 Osmo Lahtinen
CEO at OV Lahtinen Oy

Contact us for
more information
Information sessions
Info session September
11 Sep 2019 08:30
Info session in Vaasa
24 Sep 2019 08:00
Info session October
10 Oct 2019 16:00