Finance excellence
Controller Performance
Next programme starts
March 2022
Module Location
Stockholm, Helsinki
Programme type
Personal development
Programme overview
The Controller Performance programme is a benchmarking and development programme for the business controlling functions of big international companies. It provides an opportunity for high potential business controllers to learn best practices in finance functions and processes, build long-lasting professional networks, and together explore solutions to current issues in the field.
The group of companies taking part is structured to exclude direct competitors and deep benchmarking by the participants is organised behind a joint NDA.
The program supports the professional development of both the individual participants and the finance functions of the participating companies, aiming for the business controllers to create value as business partners or even pathfinders. The program has a documented track record of successfully developing new knowledge and cutting-edge competences in the field of business controlling.
Programme content & structure
The programme is structured around 4 modules of 3 days run over 7 months in total. Module locations in Helsinki and Stockholm.
Module themes include strategy development and execution, operational excellence and the impact of digitalisation, analytics, robotics and machine learning, and systematic innovation and change management. These themes are introduced by world-class faculty. The impact of these and other issues on business controlling and the finance function are then explored and systematically benchmarked by the participants in each module.
Every module also includes CFO-level keynotes and discussions, personal development and communication skills training, and a lot of opportunities to network and exchange information informally.
In-depth benchmarking between the companies is done through a sequence of company visits in smaller groups between the modules, and the results of these studies are presented to the group and invited guests at the end of the programme.
Who the programme is for
The Controller Performance programme is for large international companies with a willingness to develop and benchmark the business controlling function together with other companies.
The participants selected are business controllers with development potential and a minimum of 3-5 years of experience. Participants will be interviewed individually before the start of the programme.
Benefits & value
Individual participants will learn broadly about cutting-edge practices and be able to benchmark and network with peers from other companies, gaining professional insights and contacts that will last for many years.
The companies will have the opportunity to develop and benchmark their finance functions directly with the other companies in the group.
Programme Director
Anders Tallberg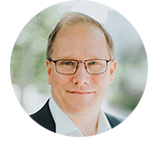 Anders Tallberg is Senior Fellow at Hanken & SSE Executive Education. Anders was previously professor of accounting and head of the Department of Accounting at Hanken School of Economics. Anders has authored books, software and scientific papers on accounting. He is the director of many large Hanken & SSE development programs and has extensive experience of consulting engagements.
He has served as a board member, chair and CEO of several technology startup companies. He currently serves as the vice chairman of the Finnish Accounting Standards Board, and as a member of the Finnish Auditing Board.
Faculty selection
Orren Shalit
Innovation Expert
Bjarte Bogsnes
Chairman of the Beyond Budgeting Institute and Senior Advisor Performance Framework, Equinor
Niklas Modig
Resercher and key note speaker within lean
Contact us for
more information