Taloustutkimus: Business decision-makers ranked Hanken & SSE Executive Education top of its industry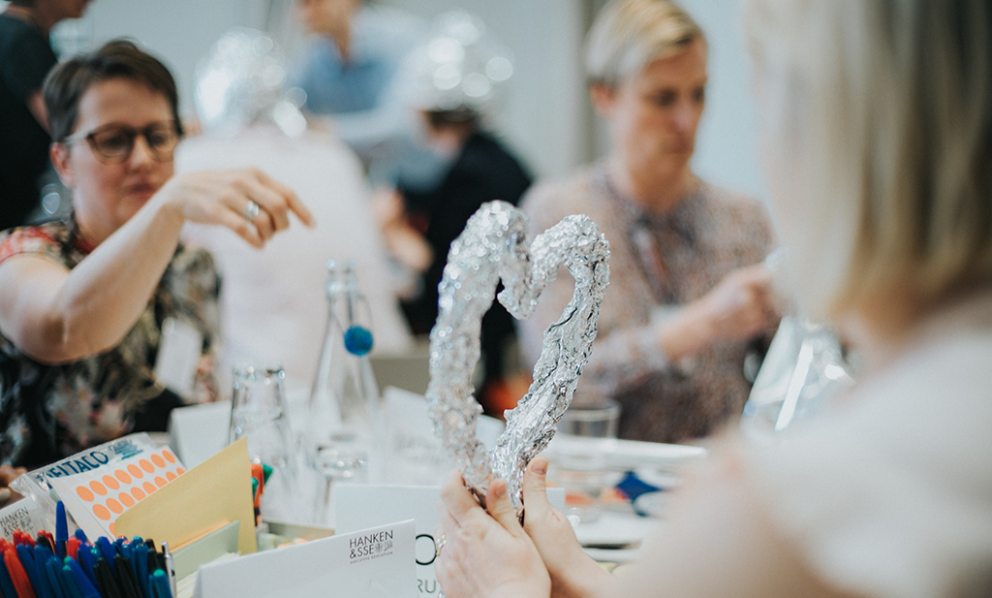 Business decision-makers ranked Hanken & SSE Executive Education number one in many of the criteria in the annual Taloustutkimus' business image survey
Helsinki 3 February 2021 – In the survey, business decision-makers rated Hanken & SSE Executive Education number one in the criteria facilitators'/trainers' expertise, quality of programme material, renewal capacity/service development and employer reputation. Other surveyed criteria where Hanken & SSE also achieved top positions, were customer business understanding, service quality, customer service, service offering, price level and service reliability.
"Working and leading in uncertainty is becoming the norm. Hearing from both current and previous customers that we are perceived to be a valuable partner to navigate this increasingly complex business world with, encourages us to constantly find new solutions with our customers", says Marc Hinnenberg, CEO of Hanken & SSE Executive Education. "Now also with the broader offering of premium executive coaching, career lifecycle solutions, and outplacement through HRM Partners, we aspire to be the companion for constant renewal to our customers", Marc Hinnenberg continues.
About the study

Taloustutkimus annually conducts an independent survey of Finnish education providers among business decision-makers. A total of 2,736 decision-makers (top management, middle management and others in a decision-making position) in various industries rated 148 companies from 12 different industries in the TEP 2020-survey. In the education industry, 30 providers were surveyed by 427 decision-makers and the survey was carried out in an internet panel between 16 September and 30 October 2020.
Learn more about the survey in the following link (content in Finnish):
https://www.taloustutkimus.fi/tuotteet-ja-palvelut/tep-tyoelaman-paattajat-tutkimus.html
For more information
Marc Hinnenberg
CEO Hanken & SSE Executive Education
marc.hinnenberg@hankensse.fi
+358 40 515 7710
About Hanken & SSE Executive Education
Impact through insight
Hanken & SSE Executive Education transforms academic insight into practice-oriented implementation to accelerate the growth and renewal of people and organisations. We offer high-quality executive and organisational development solutions to leaders, managers and experts worldwide. Through our HRM Partners career lifecycle solutions, we support and coach organisations and individuals in workforce adjustment and situations of change. We are owned by Hanken and Stockholm School of Economics (SSE) and are ranked by Financial Times as the #1 executive education provider in Northern Europe and #19 worldwide as part of SSE. Since 2020, HRM Partners is a part of Hanken & SSE Executive Education. For more information visit https://www.hankensse.fi/.
Contact us for
more information