Finnish sports leadership to be revolutionised with a Sports Mini-MBA programme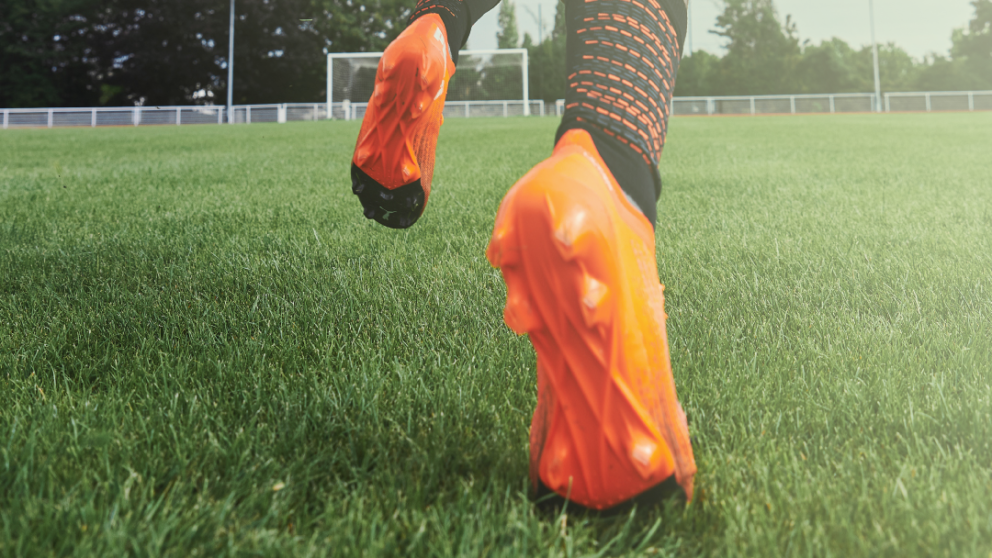 Hanken & SSE Executive Education partners up with Eerikkilä Sport & Outdoor Resort and ARVO to launch a Sports Mini-MBA
Helsinki 2 September 2020 – The Sports Mini-MBA is a world-class programme aiming to provide optimal conditions for sports executives, top coaches, and athletes to lead and grow the Finnish and international sports business. The programme combines the best insights from values-driven leadership to commercially successful management into one integrated learning journey. The programme will start in December 2020 and be led by the sports and leadership veteran and CEO of ARVO, Kimmo J. Lipponen.
The programme wants to provide improved leadership skills through knowledge development and networks, tools to optimise performance and maximise impact, opportunities for athletes in post-sports careers as well as value for the Finnish sports industry and its brand in the long term.
Why a Sports Mini-MBA
Sports play an important role in society, in terms of public health benefits, social cohesion and as an economic activity. According to a study made by the Finnish Ministry of Economic Affairs and Employment, the sports business is one of the fastest-growing industries combining coaching, commercialisation, event activities, entertainment, and unique experiences. The Finnish Government has outlined an objective to increase exercise and level of performance in Finland and the Olympic Committee's goal is to educate and make 3 000 new sports professionals available for hire until 2024. This requires a new level and standards in terms of leadership and management.
"Sports management requires combining societal impact and peak performance as well as addressing stakeholders with very different expectations, says the Sports Mini-MBA Program Director Kimmo J. Lipponen. "The Sports Mini-MBA brings together exceptional leaders willing to learn how to best deal with these challenging tasks."
"This education expands an overview of what it is about in sports management. It offers an insight for future skills requirements to exploit sport commercially but responsibly and effectively at the same time", says Managing Director of Eerikkilä, Petri Jakonen.
"We want to positively impact and support our society and collaborate with the community we operate in through our different initiatives", says Marc Hinnenberg, CEO of Hanken & SSE Executive Education. "Sports is an increasingly important area of growth for Finland and to be able to support leaders working for that growth is an honour. The great success stories we have heard from our colleagues at Stockholm School of Economics (SSE) from the MDA (Management Diploma for Athletes) programme they offer together with the Cruyff Institute Sweden, makes us eager to continue on that journey now in Finland."
More information https://hsseexed.com/sports-mini-mba
For more information
Marc Hinnenberg
CEO Hanken & SSE Executive Education
marc.hinnenberg@hankensse.fi
+358 40 515 7710
About Hanken & SSE Executive Education
Hanken & SSE Executive Education supports organisational- and professional development of company leaders and managers. We deliver executive programmes globally by merging frontline academic insight, thorough business understanding and practice-oriented implementation to ensure impact for our customers. Hanken & SSE Executive Education, founded in 2005, is owned by Hanken Business School and Stockholm School of Economics and is ranked by Financial Times as the #1 executive education provider in Northern Europe and #19 worldwide as part of Stockholm School of Economics. In 2020, Hanken & SSE Executive Education acquired HRM Partners. For more information visit www.hankensse.fi and follow updates on LinkedIn, Twitter, Facebook and Instagram.
About Eerikkilä
Eerikkilä Sport & Outdoor Resort is a meeting place for football and floorball, as well as for all people interested in developing one's competence and well-being. We do our business boldly and sustainably. We provide top-quality facilities and services for sports, education, and corporate events, as well as recreational and outdoor experiences. We annually improve the well-being of over 25,000 children and teenagers through organised sports and over 40,000 people to feel and manage better. As a non-profit foundation, all revenue from Eerikkilä is returned to Finnish sports. Read more about Eerikkilä on our website and follow us on Facebook, Instagram, LinkedIn and Twitter.
About ARVO
The Finnish Association of Social Enterprises, ARVO is a membership-based, not-for-profit association and an active network of social enterprises and other impact actors in Finland. The mission of ARVO is to foster and advocate for ethically and economically sustainable entrepreneurship in Finland. ARVO promotes the visibility and reputation of the social and other value-driven enterprises and has led several projects focused on social impact. ARVO enhances the reputation of social enterprises, leads the discussion on the topic and promotes relevant research together with the academic community. For more information please visit www.arvoliitto.fi.
Contact us for
more information