Just keep swimming – and taking those bold leaps of growth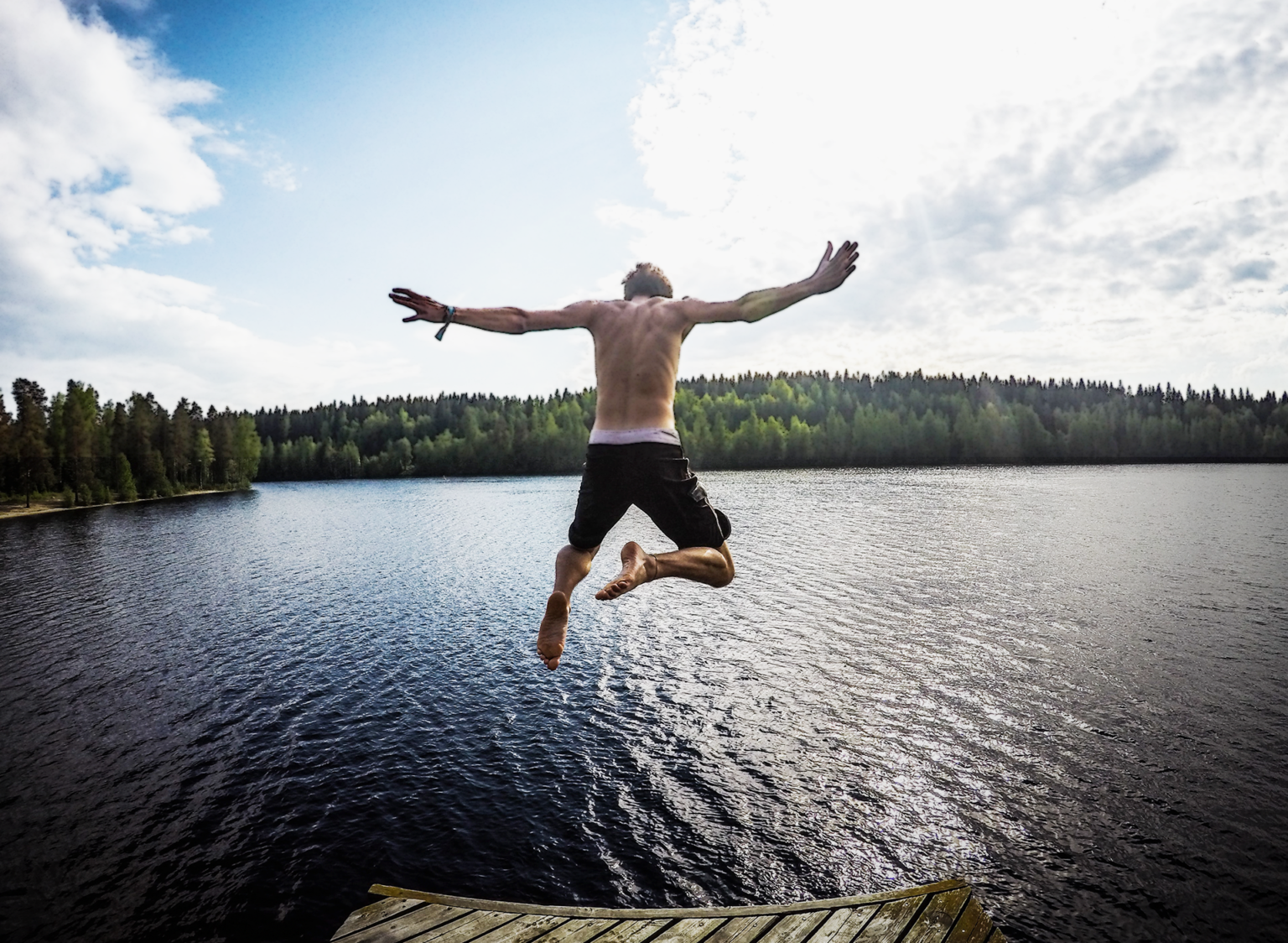 This spring has truly revealed that the unknown can rattle our reality very fast, also on a global scale. We have been shown yet again that we need to constantly be learning and substitute old truths with new facts.
And we have all learned a lot. Some companies have rapidly adapted, others are well into preparing how to make it work, others rolling with the new and accelerating and taking charge of the road to recovery.
Many still question what the long-term strategy will be in our new reality?
We trust that this uncertain future can be a better one. Whether surviving or thriving, we need to keep moving, keep developing ourselves, keep evolving and growing our organisations. We believe that collaboration and networks become even more important in finding a meaningful way forward.
We see that a few critical questions that are on the minds of many leaders right now are:
· What effect has the latest events had on us, will we see a boost in building a more sustainable society around us?
· Will sustainability be a more powerful driver of growth in the post-pandemic business environment?
· What makes us as a company different, what is our advantage over our competitors on our way forward?
· What are the most meaningful and valuable characteristics and skills of a leader? Has the list of priorities changed as a result of the latest events? Have my priorities changed?
As many of us are taking some time out during the summer, it offers the perfect opportunity to reflect, regroup and set your focus for the autumn. Below you will find some summer reading, our 6 most popular blogs.
We hope you will return after the summer recharged and prepared to meet the opportunities and challenges to come.
We wish you a truly relaxing summer filled with sunshine together with your loved ones.
With warmest regards
The team at Hanken & SSE and HRM Partners
---
Summer reading - our top 6 blogs
If you need some help with planning and prioritising your team's activities, please check out the start, stop, continue technique. It is a very simple and helpful method for you and your team to organise, review and focus actions to move forward.

About us
Hanken & SSE Executive Education delivers executive programmes globally by merging frontline academic insight, thorough business understanding and practice-oriented implementation to ensure impact for its customers. Hanken & SSE Executive Education supports customers with top-management development, strategic transformation, strategic capability and leadership development. Supporting customers on an organisational and a personal level, we promote meaningful and sustainable work-life through our career life-cycle services, our business and career coaching and outplacement services.

Hanken & SSE Executive Education, founded in 2005, is owned by Hanken Business School and Stockholm School of Economics and is ranked by Financial Times as the number 1 executive education provider in Northern Europe as part of Stockholm School of Economics. In 2020, Hanken & SSE Executive Education acquired HRM Partners.
Contact us for
more information